The Mattermark API
The Mattermark API provides deep data on millions of companies and tens of thousands of investors. Integrate Mattermark data with your internal processes and your public products using our REST or GraphQL APIs.
Start Free API Trial
Visit the Developer Center

Meet Your Future Customers or Investments
Easily search, sort, and filter over four million companies and display the data however you see fit. Add the complete knowledge Mattermark's company database provides to your product or process.
Is this company worth my time?
Can this company become a market leader?
What characteristics do all my customers share?
How big is this industry?
Track Investors
The investors endpoint offers access to our entire dataset of investor data. Use it to answer questions about investment trends and let Mattermark take care of grabbing the data.
What is the average Growth Score of Andreessen Horowitz companies?
What are the most recent Angel deals done in New York City?
How many Venture Capitalists in Chicago do more than 5 deals a year?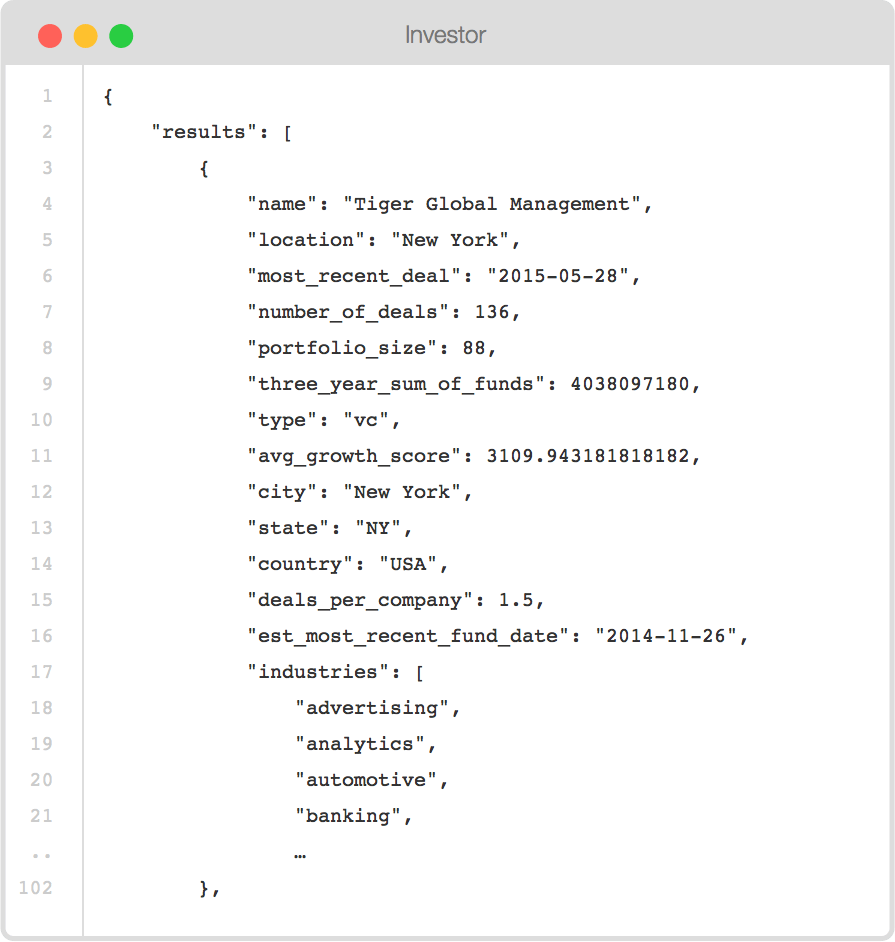 See Where The Money Is Going
Query our funding events endpoint. Retrieve a list of funding events from our database. Answer all of your industry-level funding questions with the Mattermark API:
How much funding has the Drone Industry receive? What about Bitcoin? How about the Internet of Things?
How many startups Series A raised rounds in 2015? How does that compare to 2016?
Which city saw the greatest quarterly growth in funding?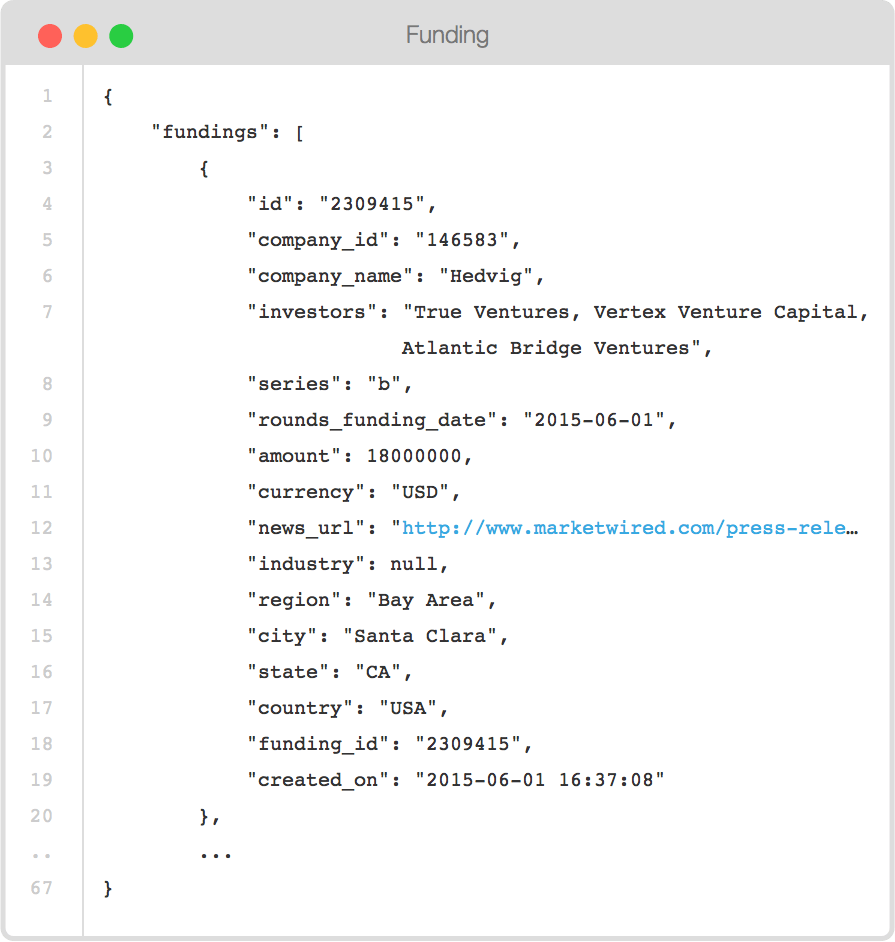 Know The Ecosystem
Use our search and advanced queries endpoints to return fast results for companies and investors from our database:
What have Instacart and Postmates looked like since launch day from a growth, web traffic, and social media perspective?
Which company has grown its headcount faster over the past 6 months: Lyft or Uber?
What is the average Growth Score of Andreessen Horowitz's Cloud Computing companies?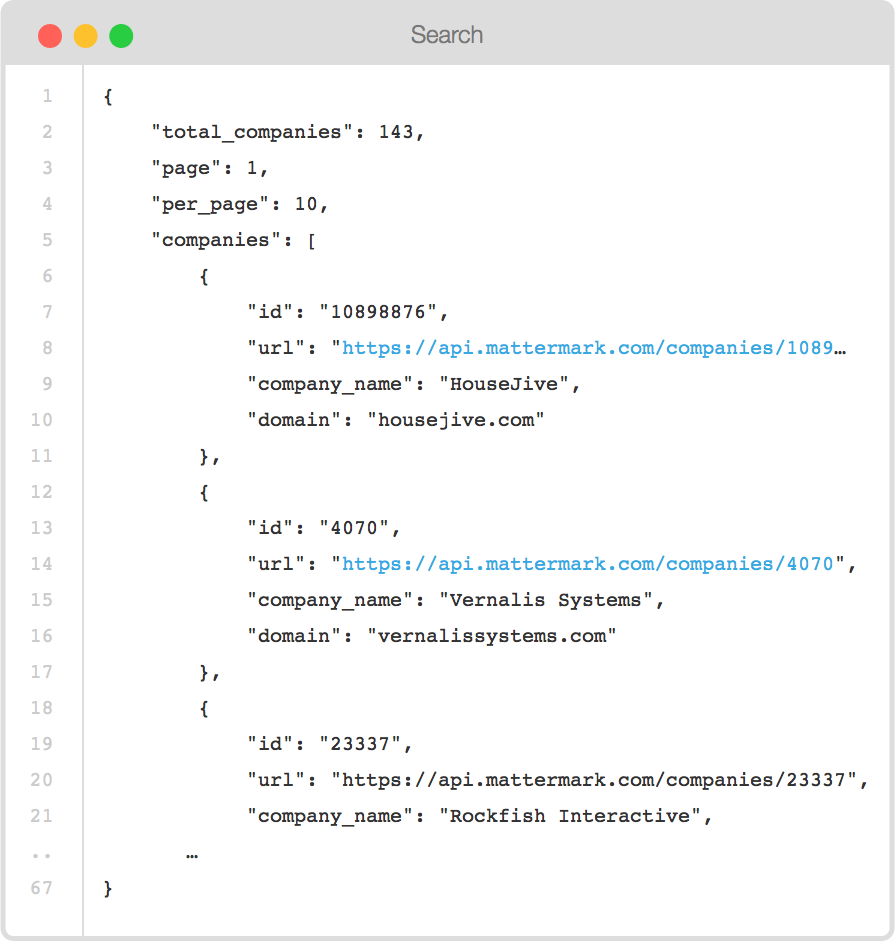 Automate Your Prospecting
Create your own models and scoring algorithms. Filter out unqualified companies. Spend time with the right people. We collect all the data, you make smart decisions.
Get The Data Right Where You Need It
Sync companies and investors with your CRM. Easily combine data from the Mattermark API with your proprietary data to know everything you need.